Communicate with your customers in an innovative way - SMS Hotline
Posted on: Sep 29, 2010, at 04:50 AM
The SMS Hotline, a product launched by Sarmady in September 2010 and created for companies advertising in the Egyptian market, offers the opportunity for companies to interact directly with their clients through short messages.

The new service provides a unique short code (4 digit number) to a company and provides a system through which they can manage all their communication needs with their customers.

The company can use the short code in campaigns to offer support to customers or to engage them in competitions. All the company has to do is publish certain keywords that the clients can use in an SMS request, based on which they will receive a special message matching the keyword used. A company can use several keywords to offer different types of services.

For example, the SMS Hotline can be used by a cinema to offer customers a list of movies running during the current day or week. To do this, they would have to program a keyword like "schedule". Whenever customers send an SMS containing the word "schedule" to the short code of the cinema, they will automatically receive the list of movies running during the designated period.

If a company wants to run a competition, they can use SMS Hotline by setting the keyword "contest" for people to participate. The keyword "prizes" would allow participants to receive information about the prizes available to win.

In order to use this service, people will be charged 1.5 LE/ SMS.

The ability to manage, communicate and respond to the customers' requests makes the SMS Hotline an extremely powerful mobile marketing tool. Available exclusively from Sarmady!

For any inquiries, contact us now. Our team is available to personally present you our new SMS Hotline and let you try it out on your own.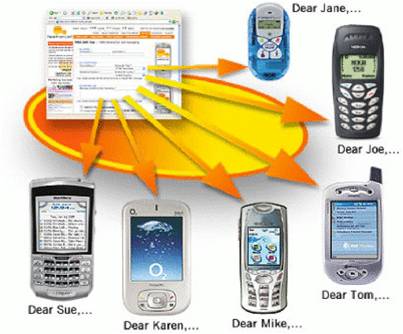 Read also: