NBA AND SARMADY LAUNCH THE ARABIC LANGUAGE NBA MOBILE SITE
Posted on: Jun 7, 2010, at 08:35 AM
The National Basketball Association (NBA) and Sarmady, Vodafone Egypt's digital arm, announced in April 2010 the launch of NBA.com/arabic, the first-ever Arabic language NBA website for basketball fans in the Middle East and North Africa.

The mobile site, accessible via any internet capable mobile phone at NBA.com/arabic, has just been launched at the beginning of June, right during the finals and provides fans real-time access to the latest NBA news, scores and standings.

"As the NBA's fan base in the Middle East and North Africa continues to grow, we are pleased to be working with Sarmady to provide fans with the definitive NBA destination across the Arabic-speaking world," said Aly El Hamamsy, NBA Managing Director for the Middle East. "We hope this multimedia experience will encourage them to play the game and follow their favorite NBA teams, players and latest league news."

Con O'Donnell, Sarmady's Managing Director, said "We are delighted to partner with the NBA to grow the game of basketball across the Middle East and North Africa and look forward to bringing NBA fans closer to the game they love."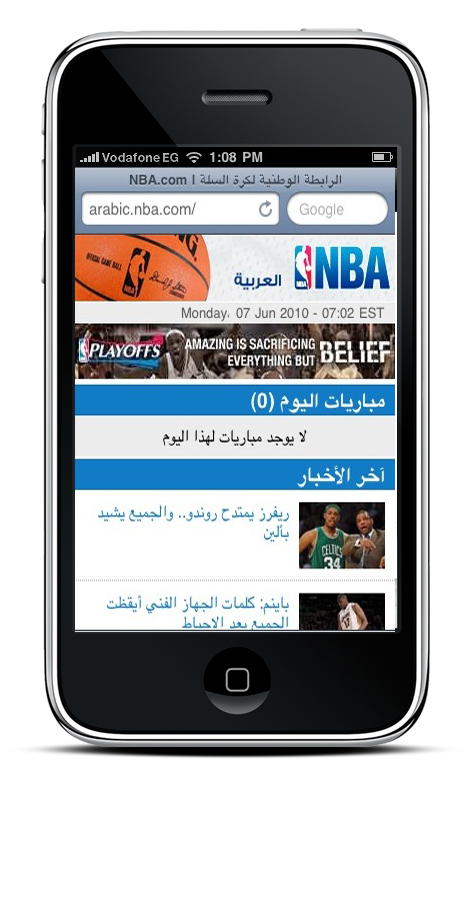 Read also: